The port of Ravenna, founded in 1737 by Cardinal Alberoni on the orders of Pope Clement XII, did not begin its commercial activity until the opening years of the 20th Century. Like the city of its birth, the shipping agency 'Raffaele Turchi' began its business in 1904. The Turchi family had owned and operated ships since 1863, starting with the vessel Celestina so Capt. Raffaele Turchi, grew up understanding many aspects of the maritime business: Ship Owners, Ship Agents, and Custom Forwarders. His solid reputation, typical of Ravenna's Romagna Region, together with a unique set of human and technical abilities established him as a true reference guide for the port of Ravenna.

This activity in the field of shipping and international trade continued over the years by constant care and improvement, passing from father Capt. Raffaele to son Oreste. who–always mindful of Ravenna's potential expansion–in 1956 established a tugboat company enlarging the vessel size allowed to enter the port.
The present manager of the Agency, Mr. Raffaele Turchi, a nephew of the founder, with years of experience behind him and a keen eye to the future, has enlarged the Raffaele Turchi team with experienced and specialized staff members who can provide expert assistance to ship's masters as well as solve any shipping problem.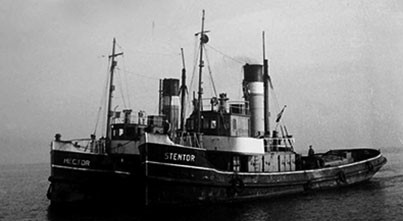 Raffaele Turchi & C sas can assist Ship owners and Charterers with any kind of vessels (passengers, general cargoes, reeferships, tankers, chemical/gas carriers, heavy lifts)–always keeping in mind that, "time is money."
Raffaele Turchi also offers expert service in related areas of shipping, such as cargo loading and unloading assistance, customs clearance, warehousing, crew shifting, bunkering, surveys, and brokerage for dry and chemical cargoes.